Andrea Strimling Yodsampa,
Founder & CEO
Dr. Yodsampa brings decades of leadership in cross-sector coordination, joint strategic planning, and strategic alliances. She has advised US military and civilian agencies, Fortune 500 companies, and leading entrepreneurs on negotiation and strategic alliances. She played a leadership role in developing resilience assessment and planning tools that have been piloted by the US State Department and NATO Training Mission – Afghanistan; co-founded the Alliance for Peacebuilding; and served as a commissioner with the Federal Mediation and Conciliation Service. She holds a BA cum laude from Dartmouth College, a Master of Public Policy in Energy and Environmental Policy from the Harvard Kennedy School, and a PhD in International Relations from the Fletcher School, Tufts University.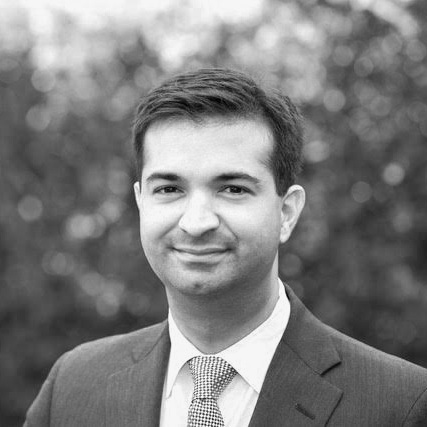 Carlos Curbelo, Senior Advisor
Mr. Curbelo was born in Miami, Florida in 1980 to political refugees who fled tyranny and oppression in Cuba. In 2014, he was elected to represent his community in South Florida in the U.S. House of Representatives. He served on the Transportation and Infrastructure Committee, Education and Workforce Committee, Small Business Committee, and Committee on Ways and Means. In 2018 he filed the landmark Market Choice Act, ambitious legislation that would invest nearly a trillion dollars in American infrastructure while reducing greenhouse gas emissions by pricing carbon. Mr. Curbelo has consistently advocated for decency, sobriety, and civility in politics. He was ranked the fourth most bipartisan member of the House until returning to the private sector in 2019.
Peter Begley, Chief of Staff & CFO
Mr. Begley brings over twenty years of nonprofit and for-profit experience to DEPLOY/US, with an emphasis on operations, finance, and strategy. He most recently held a senior role at Dobility, which provides software to NGOs and research institutions. He helped start and held finance and operations roles at Impact Hub Boulder; served social enterprise clients through his consulting company, PVO Ventures; and led finance and operations at Pioneer Institute. Early in his career, he launched a successful high-end photography company. He holds a BA in Commercial Photography from Brooks Institute and an MBA from California Polytechnic, San Luis Obispo. Passionate about the environment, Mr. Begley enjoys reflective time in nature with his wife and two adventurous sons.
Rob Sisson, Senior Fellow
Mr. Sisson is the former president of ConservAmerica. He joined the organization after a 22-year career in commercial banking. Mr. Sisson served two terms as mayor of Sturgis, Michigan. He was the only elected Republican to speak at Climate Crisis Action Day in 2007, was recognized as Michigan's Environmental Leader of the Year 2008, and joined Senators Kerry and Lieberman on stage when they introduced their climate bill in 2011. He was appointed to Michigan's Environmental Justice Working Group by Republican Governor Rick Snyder. Mr. Sisson serves on the boards of the Michigan League of Conservation Voters Education Fund and Michigan Chapter of the Backcountry Hunters & Anglers as well as the Presidential Climate Advisory Panel.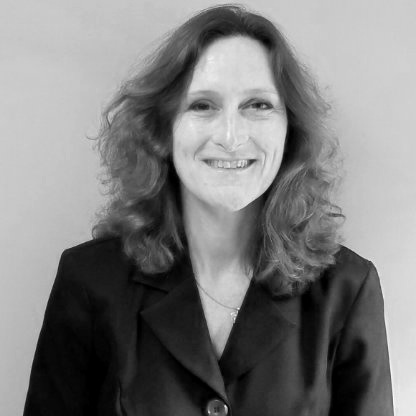 Robin Tyner, Senior Fellow
Capt. Robin Tyner (US Navy, ret.) has over 25 years' experience leading diverse teams in global air/land/sea operations, and in strategic organizational management. She managed a $305M science and technology research portfolio, and facilitated creation of Navy Task Forces Climate Change and Energy. Capt. Tyner has a lifetime commitment to nonpartisan environmental stewardship and clean energy. She holds a BS in Physics/Oceanography from the US Naval Academy, an MBA from Southern NH University, a dual MS in Oceanography and Meteorology from the Navy Post-Graduate School, and completed the Harvard Kennedy School Climate Change and Energy Policymaking program. She serves on the Board of Conservatives for Responsible Stewardship; the Exeter, NH, Energy Committee and Planning Board; and the Oceans 2022 Steering Committee.
Joan Moynagh, Strategy & Fundraising Consultant
Ms. Moynagh is an independent fundraising consultant with several decades of experience in fundraising and executive leadership in greater Boston's not-for-profit arena. Joan has served in development leadership positions at Harvard University, both at the American Repertory Theater and most recently at the Radcliffe Institute for Advanced Study. Since 2015 Joan's independent clients have spanned arts, humanities and human services, including The American Antiquarian Society, WBUR Public Radio, Boston Faith and Justice Network, and The Theater Offensive. Joan has been providing strategic planning and fundraising support for DEPLOY/US since 2018.
Lin Jensen, Research Consultant
Ms. Jensen brings a background in business and finance, experience in local government, and a passion for environmental conservation. During her tenure at Honeywell International's Corporate Treasury, she designed the department's first intranet site, worked with the tax and legal teams to manage the $150 million intercompany loan portfolio, and communicated with colleagues across the globe on financial forecasts and analyses. An elected Town Meeting member, she has led the effort to amend town bylaws and policies on waste reduction. She has an MBA from Columbia Business School and a BS in Psychology from Peking University. Grub Street in Boston is one of the creative outlets where she hones her writing skills.
Ms. Crouse is an award-winning veteran of stage and screen, continuing a family tradition in drama as the daughter of Pulitzer Prize–winning playwright Russel Crouse and mother of actress Zosia Mamet. She has garnered awards on and off Broadway. Ms. Crouse is perhaps best known for her films, including, among many others, House of Games, The Verdict, All the President's Men, and Places in the Heart, for which she received an Academy Award nomination.
Dr. Emanuel is the Cecil and Ida Green professor of atmospheric science at the Massachusetts Institute of Technology. Professor Emanuel's research interests focus on tropical meteorology and climate, with a specialty in hurricane physics. He is the author or co-author of more than 200 peer-reviewed scientific papers and three books and a co-director of MIT's Lorenz Center, a climate think tank devoted to basic, curiosity-driven climate research.
Mr. Femia is cofounder and president of the Center for Climate and Security and co-chair of the Climate and Security Advisory Group. He is a regular commentator on how militaries and intelligence communities address climate change risks. Mr. Femia has over a decade of experience at the intersection of climate change, national, and international security.
Mr. Gilmore is a creative generalist, investor, and relationship manager focused on three E's: environment, entrepreneurship, and entertainment. As president of Lane Group, a management and political consulting firm, Mr. Gilmore serves as a lobbyist to energy companies and on behalf of a range of international water issues. As a scientist and entrepreneur, he develops smart devices and consumer products, many of which are environmentally conscious.
Dr. Green is co-founder and chief technology officer of Phylagen, Inc. She is internationally recognized for her research in microbiome science and technology and is frequently quoted in The Wall Street Journal, in Forbes, and on NPR. Dr. Green has received numerous awards, including a John Simon Guggenheim Memorial Foundation Fellowship and a TED Senior Fellowship. She received a PhD in Nuclear Engineering from the University of California, Berkeley.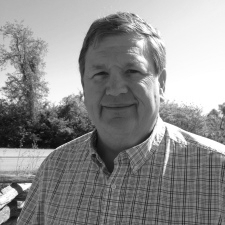 Rev. Hescox is president and CEO of the Evangelical Environmental Network. He has testified before Congress and appeared on CNN, NPR, and PRI. Named one of the 10 Environmental Religious Saints by the Huffington Post, he led the 80-mile Gulf Coast Prayer Walk during the Deepwater Horizon Oil Spill. He pastored a church for 18 years and, before becoming ordained, served the coal industry as director, fuel systems, for Allis Mineral Systems.
Ms. Krueger was formerly a Program Manager with DEPLOY/US and was integral in the early stages of its development. She is currently on the People & Culture team with B Lab, where she is driving employee engagement and development initiatives through the next stage of the organization's growth. She has supported organizational development, communications, and project management for nonprofits targeting a variety of issue areas. She has a BS in Environmental Studies from the University of Wisconsin-Madison and a Master of Sustainable Peacebuilding with a focus on climate change and nonprofit management from the University of Wisconsin-Milwaukee.
Ms. Kemper is the managing director of the Boston chapter of Golden Seeds. She is an active early-stage investor, mentor to entrepreneurs, and board member. Prior to working at Golden Seeds, Ms. Kemper spent years in management consulting at McKinsey & Company. She earned an MBA from the Tuck School of Business at Dartmouth, where she was a Tuck Scholar.
Dr. Miller is founder and executive managing director of Clean Energy Venture Group. He brings over 20 years of technology startup management experience and more than 18 years of seed-stage investing experience. He has been on the board of directors or advisory board of MyEnergy, Azima DLI, and Cambrian Innovation. Dr. Miller founded several companies, including Quantum Telecom Solutions. He received his BS and MS from MIT and completed his doctorate at MIT's Lab for Energy and the Environment.
Dr. Miller serves on the DEPLOY/US Board of Directors.
Mr. Mullins is a ninth-generation Appalachian and was the fifth generation of his family to work in the underground coal mines of central Appalachia. He is a 2016 graduate of Berea College, where he received his BA in Communications with focuses in Appalachian Studies and Sustainability and Environmental Studies. Mr. Mullins' commentary has been featured in several publications, including Yes! Magazine, Audubon Magazine, The Hill, The Washington Post, C-SPAN's Washington Journal, and NPR's The World.
Ms. Rorke is a former senior advisor with DEPLOY/US and a leader in the right-of-center field who is dedicated to clarifying a well-defined and limited role for government in shaping policies for a cleaner, more secure, and more abundant energy future. She promotes thoughtful conservatism in public discourse, founding the energy policy programs at both the R Street Institute and the American Action Forum. She served on the staff of former US Rep. Bob Inglis (R-SC) and helped him craft the first Republican-sponsored carbon tax bill. She holds a BS with highest honors from the Gillings School of Global Public Health at the University of North Carolina at Chapel Hill and a Master of Public Administration from the School of International and Public Affairs at Columbia University.
Mr. Rosenzweig is an entrepreneur and innovator in the expert witness search and litigation finance industries. His first company, Round Table Group, was founded in 1993 and acquired in 2010 by Thomson Reuters. Mr. Rosenzweig is the founder and executive director of World Ventures Group, dedicated to resolving global conflicts via commerce and entrepreneurship. He holds a BA from Northwestern University and an MBA from the University of Chicago Booth School of Business.
Mr. Rubens has started and run more than 10 small businesses and makes his living as an investor in commercial real estate and high-tech startups. Mr. Rubens served in the state senate and launched debate on passage of New Hampshire's electricity deregulation law. He has chaired the NH GOP Platform Committee and ran in the Republican primaries for US Senate in 2014 and 2016. He attended Dartmouth College.
The Honorable Claudine Schneider was the first and only woman elected to the US Congress from Rhode Island, where she introduced the Global Warming Prevention Act and secured the bipartisan support of 140 of her colleagues. She has worked with the Department of Energy on costs and benefits of utility-scale solar, the Environmental Protection Agency on helping Fortune 500 corporations reduce greenhouse gases, and led 30 of the world's largest photovoltaic solar manufacturers to increase domestic market share as president of the Solar Alliance.
Ms. Slachta is an attorney, entrepreneur, and investor. Leveraging over a decade of experience in corporate law, Ms. Slachta focuses her work on investment and finance structures that generate both economic and social impact. She spent seven years with Cravath, Swaine & Moore, LLP, and Wilmer, Cutler, Pickering, Hale and Dorr, LLP, in the corporate transactional and fund formation groups. She served as vice president, counsel at Wellington Management Company, LLP.
Ms. Slachta serves on the DEPLOY/US Board of Directors.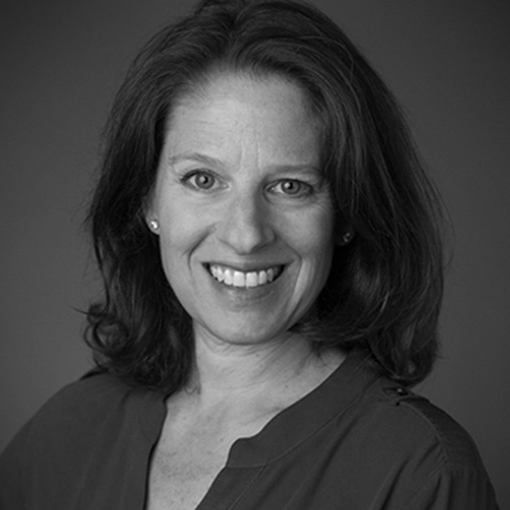 Ms. Syman is a managing partner at New Profit, where she oversees field building, communications, and convening strategies, which accelerate social problem solving by bringing together social entrepreneurs with leaders in government, philanthropy, business, and the media. In 2013, she was named to a cohort of the Pahara-Aspen Fellowship, focusing on advanced leadership in public, nonprofit, and private sectors.
Mr. Steiner is a networker, transpartisan activist, and creative consultant. He helped organize Reuniting America and was a founding board member of Search for Common Ground and a co-founder of the National Commons. He is also a co-founder and board member of the Bridge Alliance, co-leader of the Citizen Summit, and board member of the Mediators Foundation. With their two grown children, he and his wife, Margo King, are trustees of the Steiner King Foundation.
Mr. Strimling is the chairman and CEO of CleanFiber. Mr. Strimling has launched multiple CleanTech ventures and led turnarounds, including taking SharpSpring to the NASDAQ. He co-founded and led policy efforts at the Biomass Thermal Energy Council and was a founding board member at the Alliance for Green Heat. Mr. Strimling combines 20 years of operating experience honed at firms such as General Electric with advanced degrees in Operations and Engineering from MIT Sloan.
Mr. Yanofsky provides strategy consulting to CEOs. Current and recent board positions and advisory engagements include Cheddar's Scratch Kitchen, Snap Kitchen, Smart Lunches, Mobee, and Papa Gino's/D'Angelo. His past roles include president, international of Dunkin' Brands; CEO of Generation Mobile; president of Panera Bread; and vice president of Fidelity Ventures. He received his BA from Harvard College and MBA from Harvard Business School.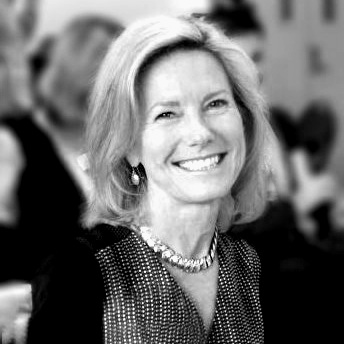 Ms. Zimmerman is a Massachusetts Institute of Technology-trained architect from Kentucky, business owner in Massachusetts and Kentucky, and author of Practical Passive Solar Design. She is CEO of Zaurie Zimmerman Associates, Inc., which for 25 years has helped institutions and businesses develop, renovate, and manage their real estate assets, with a focus on energy efficiency, sustainability, and renewable energy. Carbon pricing legislation is Ms. Zimmerman's focus nationally and within Massachusetts. She is co-leader of Citizen Climate Lobby's (CCL) Boston Metrowest chapter and the northeast region ambassador for the CCL Conservative Caucus. She specializes in approaches that bring right-of-center people to carbon pricing advocacy.